Super-Serious Official Disclaimer and Terms of Use
Can you really remember anything you want?
I sure think so. That's how it's working out for me, at least.
Note that verb "work". I'm guessing that you're a cool person, and you're expecting to try this stuff and see if it works for you. You know it might not, but then, what other amazing change in your life has ever come with a guarantee? It's always seemed to depend rather a lot on how much you put into it.
But for that 0.00001% of aspiring memorizers who will actually expect an Instant Memory Miracle, it's probably a good idea to have some kind of Official Disclaimer. So, for all three of you, here we go:
No, I can't guarantee that any of this will definitely work for you.
By using this site or subscribing to my list or using any of my excellent books or courses or other products or even listening to me talk about my novels (did I tell you about my novels?), you're legally agreeing, for real, that nothing I suggest or teach or explain or mention has any kind of guarantee, period.
We're talking about training how you think here. We're wrangling paths through the steamy jungles of your subconscious. It's hard to picture a less guarantee-able process. For all I know, you're an exiled princess from Eastern Europania who can't hear the phrase "memory palace" without bursting into uncontrollable sobs. That could be a problem.
If you find anyone who does give such a guarantee, please let me know. I totally want to try that.
In the meantime, I'll keep doing my best. Because this stuff really is awesome. And so are you, for giving it a go.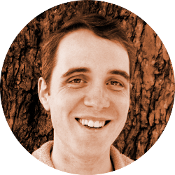 Also, here is a picture of me, where I'm smiling and triggering good feelings and making you feel like I can't really be some faceless corporation after all. I mean, I have a face. Also I'm not a corporation.
But just in case, here's more tasty legal goodness…
In this exciting next section, "We" or "Us" includes Bill Powell, YourAwesomeMemory.com, Wineskin Media and Wineskin Websites (my other businesses), and any and all owners, partners, associates, contractors, employees, and pet chihuahas of these parties. The "Services" include, but are not limited to, all articles, books, courses, products, free advice, snarky comments, and other offerings from Us. For the record, We also enjoy capitalizing Our pronouns.
Also, we may or may not have used some boilerplate legal language in these Terms. Let's just say that we would not expect 100% for originality.
Disclaimers
THE SERVICES AND ALL INCLUDED CONTENT ARE PROVIDED ON AN "AS IS" BASIS WITHOUT WARRANTY OF ANY KIND, WHETHER EXPRESS OR IMPLIED. WE SPECIFICALLY DISCLAIM ANY AND ALL WARRANTIES AND CONDITIONS OF MERCHANTABILITY, FITNESS FOR A PARTICULAR PURPOSE, AND NON-INFRINGEMENT, AND ANY WARRANTIES ARISING OUT OF COURSE OF DEALING OR USAGE OF TRADE. WE FURTHER DISCLAIM ANY AND ALL LIABILITY RELATED TO YOUR ACCESS OR USE OF THE SERVICES OR ANY RELATED CONTENT. YOU ACKNOWLEDGE AND AGREE THAT ANY ACCESS TO OR USE OF THE SERVICES OR SUCH CONTENT IS AT YOUR OWN RISK.
Limitation of Liability
TO THE MAXIMUM EXTENT PERMITTED BY LAW, WE SHALL NOT BE LIABLE FOR ANY INDIRECT, INCIDENTAL, SPECIAL, CONSEQUENTIAL, OR PUNITIVE DAMAGES, OR ANY LOSS OF PROFITS OR REVENUES, WHETHER INCURRED DIRECTLY OR INDIRECTLY, OR ANY LOSS OF DATA, USE, GOODWILL, OR OTHER INTANGIBLE LOSSES, RESULTING FROM: (A) YOUR ACCESS TO OR USE OF OR INABILITY TO ACCESS OR USE THE SERVICES; (B) ANY CONDUCT OR CONTENT OF ANY PARTY, INCLUDING WITHOUT LIMITATION, ANY DEFAMATORY, OFFENSIVE, OR ILLEGAL CONDUCT; OR © UNAUTHORIZED ACCESS, USE, OR ALTERATION OF YOUR CONTENT OR INFORMATION. IN NO EVENT SHALL OUR AGGREGATE LIABILITY FOR ALL CLAIMS RELATED TO THE SERVICES EXCEED TWENTY U.S. DOLLARS ($20) OR THE TOTAL AMOUNT OF FEES RECEIVED BY US FROM YOU FOR THE USE OF PAID SERVICES DURING THE PAST SIX MONTHS, WHICHEVER IS GREATER.
YOU ACKNOWLEDGE AND AGREE THAT THE DISCLAIMERS AND THE LIMITATIONS OF LIABILITY SET FORTH IN THIS TERMS OF USE REFLECT A REASONABLE AND FAIR ALLOCATION OF RISK BETWEEN YOU AND US, AND THAT THESE LIMITATIONS ARE AN ESSENTIAL BASIS TO COURSERA'S ABILITY TO MAKE THE SERVICES AVAILABLE TO YOU ON AN ECONOMICALLY FEASIBLE BASIS.
YOU AGREE THAT ANY CAUSE OF ACTION RELATED TO THE SERVICES MUST COMMENCE WITHIN ONE (1) YEAR AFTER THE CAUSE OF ACTION ACCRUES. OTHERWISE, SUCH CAUSE OF ACTION IS PERMANENTLY BARRED.
Indemnification
You agree to indemnify, defend, and hold Us harmless from any and all claims, liabilities, expenses, and damages, including reasonable attorneys' fees and costs, made by any third party related to: (a) your use or attempted use of the Services in violation of these Terms; (b) your violation of any law or rights of any third party; or © User Content, including without limitation any claim of infringement or misappropriation of intellectual property or other proprietary rights.
How We May Use Your Content
To the extent that you provide User Content, you grant Us a fully-transferable, royalty-free, perpetual, sublicensable, non-exclusive, worldwide license to copy, distribute, modify, create derivative works based on, publicly perform, publicly display, and otherwise use the User Content, including (but not limited to) in paid products we offer. Nothing in these Terms shall restrict other legal rights We may have to User Content, for example under other licenses. We reserve the right to remove or modify User Content for any reason, including User Content that we believe violates these Terms.
Feedback
We welcome your suggestions, ideas, comments, and other feedback regarding the Services ("Feedback"). By submitting any Feedback, you grant us the right to use the Feedback without any restriction or any compensation to you. By accepting your Feedback, We not waive any rights to use similar or related Feedback previously known to Us, developed by Our employees or contractors, or obtained from other sources.
We Can Update These Terms From Time to Time
And you agree to be bound by these changes. If they stop making new laws and having crazy new lawsuits, we may reconsider this policy. :)
Okay.
So we're good here, yes? I think we're officially disclaimed.
Whew.
In other news – did you see my Ultimate Memory Tool Guide and Cheatsheet? That is some serious not-guaranteed awesomeness. :)